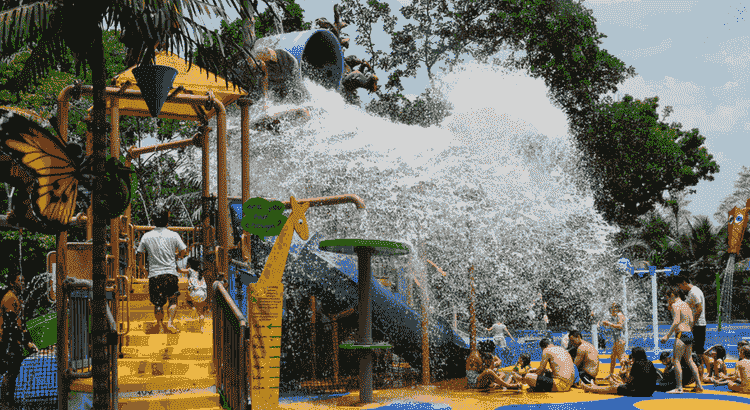 Relish the Wonderful Atmosphere with Fun Things to Do in Singapore with Kids this Summer Vacation
With the clean, lush-green, and modern environment, Singapore is one of the most family-friendly destinations in Asia. With modern public transport coupled with buggy-friendly pavements to spacious areas makes traveling with kids a lot easier and simple. Singapore today has become the mecca capital for arts, culture, fashion, and other top-notch events and there are several things to do in Singapore and during your summer vacation here. You will never be short of places to visit in Singapore, as you will have plenty lined up on your plate. Starting from street vendors to high-end shopping malls to exotic beaches, deciding on what to do in Singapore can be a bit overwhelming considering the choices on your plate.
Popular for its incredible popular tourist attractions, romantic getaway spots, and exotic destinations. Singapore is an ideal place to visit with your family. In fact, Most of the places in Singapore were built keeping the young ones in mind, so Singapore has a lot to offer across all age groups. We have narrowed down some to Singapore points of interest which will act as your Singapore travel guide when you plan a trip to this wonderful holiday destination.
1. Ethnic Quarters of Singapore
Singapore's character is defined by three main ethnicities; Chinatown, Little India, and the Kampong Glam. While the furniture and antique shops in these three-quarters will warrant your attention. The colorful and traditional shop houses will catch the attention of your little ones. There is an extensive use of vibrant colors used in painting these shops. As you move down the streets of these three ethnic quarters, you will see ethnic wears and tons of spices running down in sacks. Be rest assured, your little ones would love the fragrance of the same. Apart from these, there are plenty of top shops and other things where you can purchase something for younger one to fiddle with.
2. Night Safari in Singapore
Well, this is a completely new experience. The Night Safari in Singapore will surely be a hit among adults and kids alike. A tram ride through this park is something which you would have never seen before. Catch the wild animals unfettered and roaming in their natural habitats while you check them out. Travel through the savannah, rainforest, and jungle and explore and discover various exotic creatures. There are several endangered species that have been housed here who live by the night.
3.Sentosa Island
A hot-spot Singapore playground is dedicated to pleasure for all its tourists and visitors. Hop onto a cable car and enjoy spectacular panoramic views of the city, much better than catching a taxi and getting stuck in traffic jams. Sentosa offers a wide range of features which needs at least a couple of days for exploration. There are several family-friendly hotels and accommodations available. The water park is a perfect place to cool off and relax. You can indulge in the adventurous rides and slides. Some of the popular ones include the erupting volcano at Volcano Land. For the thrill seekers and the movie buffs, head straight to the Universal Studios Singapore.
4.Botanic Gardens
You will never be short of lush green environments, no wonder it has been named as the Garden city. There have been green spots in Singapore since 1859. Enjoy a cool breeze from the trees as you relax from the shackles of the city. There are plenty of trees, plants, and flowers to match your exploration powers. You can even shortlist a picnic spot on one of the lawns. Apart from this, you can feed the fish in the nearby ponds. A relaxing atmosphere fit for a perfect family-friendly lunch or evening.
---
---
5.Visit the Rainforest Kidz World at the Singapore Zoo
There are several species of animals that are housed in the Singapore Zoo – all captivated in their natural habitats. The Zoo has a dedicated spot for the younger ones where they can splash around in the water slides. You can meanwhile relax or sunbathe from the sidelines as your kids explore the water. Your kids can also spend some time with the farmyard animals and indulge in a rainforest challenge, something which is informational and endless fun. For a fun-loving activity, enjoy a pet animal show showcasing various tricks and trades. For a more thrilling experience, head with your younger ones for a breakfast with the orangutans. Yes! You heard it right, these fun-loving creatures will surely fall in love with them and inspire the younger generation to learn about nature.
6.Battle Box
Nine meters beneath Fort Canning Hill are the bunkers that were built during the battle of Singapore in World War II. A guided tour is arranged which allows you to explore and get a deeper insight about these 26 bomb-proof rooms. Although these have undergone restoration several times in the past, they still carry the charm and authenticity of the past. With animations and audio-visual effects, you will go back the time machine to the fateful days when Singapore surrendered to Japan.
Your family will be over the moon and surely love the holiday in Singapore with the myriad of activities to indulge in starting from theme parks to memorable water rides to awe-inspiring nature outings. With most of the activities in Singapore are both children as well as adult-friendly, so you will never have to leave your young ones to have a good time here in Singapore. Get in touch with our experts to know how you can make this trip a truly memorable one.
---
---