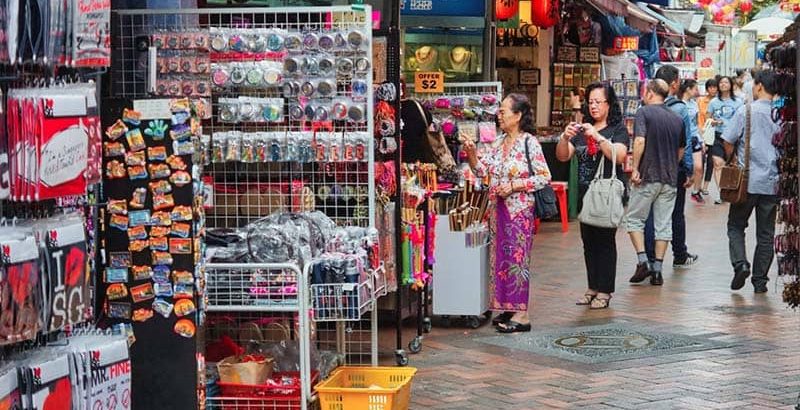 Experience Night Markets in Singapore Without Burning a Hole in Your Pocket
Known to be one of the richest countries in the world, Singapore is known for its amazing architectural developments and premium shopping opportunities. Right from the grand hotels and fine dining restaurants to the enormous malls and unique tourist attractions, everything in Singapore screams luxury. While dining and shopping in Singapore may leave a dent in your pockets, it need not be so if you choose the places carefully. In fact, just like its neighboring Southeast Asian countries, Singapore is also home to some great night markets, where you can shop and dine without burning a hole in your pocket.
Bugis Street Market
Clearly one of the most popular night markets in Singapore, the Bugis Street Market is one of the best places to shop without spending too much money. Comprising more than 800 stalls, you can buy everything from clothes to souvenirs at Bugis Street. The best thing about this place is that you can buy quality stuff at cheap prices, but do not forget to bargain before you pay for anything. Bugis Street also acts as a food market, where you can buy fresh fruits, juices, Singaporean dishes, and fried snacks at cheap prices. All in all, this is one street market that you should not miss visiting when in Singapore.
Chinatown Street Market
While Chinatown opens quite early in the morning, it becomes alive in the evening, especially after sunset. A cultural pocket of Singapore, Chinatown is also a great place to do some shopping. Stroll around the market to find some special items like Chinese silk, ceramic plates, and Chinese calligraphy. It is also one of the best places to shop for souvenirs, clothes, cheap electronic items, and other trinkets. Do not forget to bargain. While the shops in Chinatown Street Market close down around 8-9 PM, the food market remains open till midnight and offers the visitors a feast. Delicious dimsums, crispy duck and hog, roasted chicken, rice, etc. are some of the foods you should try here.
Little India Arcade
Just like Chinatown represents China and its people, Little India is a cultural spot in Singapore that represents its Indian population. Home to Indian restaurants, stores, temples, and mosques, Little India is one of the popular tourist attractions in the city. However, if you want to do some serious shopping without spending too much, Little India Arcade is a place to visit. An indoor market set in 1920s, this street market is open throughout the day. Here you would get to buy Indian clothes, Arab apparel, Indian herbs and spices, etc. The place also has henna tattoo parlors, where you could get your hands and legs painted with intricate henna designs. Do try one of the restaurants or food stalls for some authentic Indian cuisine.
---
---
Tekka Centre
A part of Little India, Tekka Center is a huge shopping centre, where you can buy everything from clothes to accessories. The 2nd floor of the shopping centre is where you can buy Indian traditional items. Walk around the plaza where you can buy a variety of clothes, jewelry, accessories, and precious stones. Moreover, you can also get your new clothes altered within minutes here. The entire 1st floor of the centre is dedicated to the wet market, where you can buy fruits, vegetables, and seafood. Once you are done shopping to your heart's content, you can go to the ground floor, where you would be treated with the delicious flavors of Indian, Chinese, Sri Lankan, and Malay cuisines.
China Square Central Flea Market
The China Square Central Flea Market is an indoor flea market that is spread in two floors of the building. Open only on Sundays, it is a great place to buy vintage souvenirs, clothes, accessories, antiques, second-hand books, retro comic books, vintage Chinese goods, toys, phones, old clocks, etc. While the prices of these goods are quite low, you can still haggle a bit before buying something. Stroll along the lanes of this flea market to buy some unique gifts or souvenirs to take back home.
---
---
Katong Square Lifestyle and Vintage Market
If you are interested in buying vintage stuff without spending a lot of your bank balance, the Katong Square Lifestyle and Vintage Market is a place you must definitely visit. This vintage market happens almost every month and is open from morning till midnight. It is one of the best places to buy vintage watches, jewelry, haute couture, vinyl records, etc. Some of the popular vintage pop ups that you would find here include Memory Lane, the Retro Factory, and the Great Vinyl Exchange. Moreover, the best part about this market is that you get to buy everything on a 50% discount. Apart from shopping, you also get to watch the performances of local bands and old school DJs. Do not forget to tuck into the delicious food available here before you make an exit.
Conclusion
Singapore has several more alluring night markets where you can shop till you drop without going bankrupt. While some are permanent markets, some are seasonal. If you want to do some interesting shopping while admiring the beautiful attractions of the city, book your tickets, get a Singapore visa, and get ready to fly to the splendid city of Singapore.
---
---