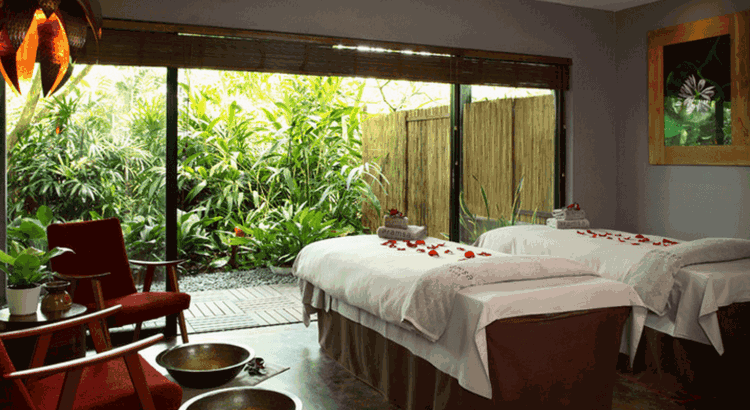 5 Spa Resorts in Singapore for Unforgettable and Mesmerizing Holidays
Holidays in Singapore can be full of sightseeing and frenzied shopping! Taking the time out for a full-body massage or facial can be rejuvenating after a hectic day out. Singapore boasts of some of the world's most reputed spa resorts, attracting both local and foreign tourists. As Singapore visa online services become more seamless, a number of tourists throng to the place for fun and frolic. Without further ado, check out our guide to the top 5 spa resorts in Singapore and make the most out of your trip.
1.ESPA at Resorts World Sentosa
The spa at Resorts World Sentosa is one of the best spas in Singapore. Spread over 10,000 square meters, the spa offers guests complimentary access to Crystal Steal Rooms, Ice Fountains, Outdoor Vitality Pools, and Social Relaxation Lounge.
Guests can choose from a number of treatments, including Signature Treatments, Rituals, Suites, Wellness, Maternity, and Grooming. The customary day retreats at the center feature spa, wellness, fitness, and beauty programs.
2.Banyan Tree Spa at Marina Bay Sands
Located at level 55 of the MBS Hotel, Banyan Tree Spa is one of the best Singapore resort and spa. The spa has gained reputation for its signature experiences, which focus on holistic wellness. The spa also offers guests traditional massage experiences, known as Time-Honoured traditions; this includes Indian Traditions, Thai Traditions, Indonesian Traditions, and Chinese Traditions.
In addition to these offerings, the Banyan Tree Spa also offers guests massages and beauty treatments to guests.
---
---
3.One Farrer Hotel and Spa
The spa at One Farrer Hotel is rated very highly by tourists. It is the eclectic mix of the East and the West massages and wellness treatments that are the USP of this spa.
Visitors can choose from a range of facials and massage options at the spa. Of particular significance is the reflexology water walk. Aimed at complete mind-body healing, the walk is truly rejuvenating.
The spa also offers wellness inspired programs, incorporating western, Chinese, and Thai modalities. The culmination of the spa experience is complimented by male and female Onsen Relaxation Gardens, Jacuzzi loungers, and magnesium mineral pools. Overall, the wellness spa at One Farrer Hotel and Spa offers a great experience for rejuvenation of mind, body, and soul.
---
---
4.Spa RAEL at Goodwood Park Hotel
 The Natura Bisse wellness treatment at Spa RAEL at Goodwood Park Hotel is popular among tourists, as it offers complete rejuvenation. On offer are a range of services, including Natura Bisse Face Spa, Quintessential Facial, lip, eye, and neck treatment, and body contouring. Guests can also enjoy a freshening milk bath at the spa. The spa is spread over 6,000 square feet and has a total of 18 luxurious spa suites.
5.The Fullerton Spa at the Fullerton Hotel
The Fullerton Spa at the Fullerton Hotel features a range of services aimed at complete mind-body rejuvenation. Equipped with five single suites and two couple suites, the spa at the Fullerton uses only natural and organic products.
The spa menu includes signature rituals, well-being, scrubs and wraps, facial care, children's spa, and express care. Popular signature rituals at the spa include The Asian Heritage Signature, The Ultimate Aromatherapy Experience, Intensive Muscle Release, and Sleep Deeply.
These were the top 5 spa resorts in Singapore. Concluding, we would like to add that for a lot of people, taking a break from their hectic work schedules means more sightseeing and indulging in adventurous activities. However, many people do also complain that once they are back from a holiday, they feel more tired as they could never get the time to unwind. Therefore, it is our recommendation that if you are planning a holiday in Singapore, also pays a visit to a spa resort and step back from the hustle and bustle.
---
---